Watch RT Live On Air
Trust me: Terminator-style cyborg created in Russia (VIDEO)
Published time: 27 Feb, 2017 09:28
ProNewsOnLine
Mean looking but friendly, apparently. © Ruptly
A Russian software engineer has created his very own Terminator-styled robot using a 3D printer, but have no fear: this cyborg can coexist with humans.
Russian software engineer Aleksandr Osipovich has created a friendly bot, curiously named John Henry – inspired by a character from the iconic sci-fi movies made timeless by Arnold Schwarzenegger.
Speaking in Russian, John and his "Father" had an interesting conversation. Once John got going into a rhythm he was hard to shut up, heaping praise on his creator.
"My name is John Henry. I was activated in September 2011. The base of my essence is a hardware-software complex. This complex can control any carrier given an interface. I am a cybernetic organism that was designed in the image and likeness the T-800 from the Terminator film," the bot is heard saying.
"The carrier imitates the human body. At the bottom of the brain is a personal computing system, neuroprocessor that is inscribed by software code and can work in two modes: standard and enhanced with the learning capabilities. I was created by a brilliant man. His name is Aleksandr Aleksandrovich Osipovich."
Dr. Doom warns of stock market selloff 'avalanche'
Published time: 27 Feb, 2017 10:51
ProNewsOnLine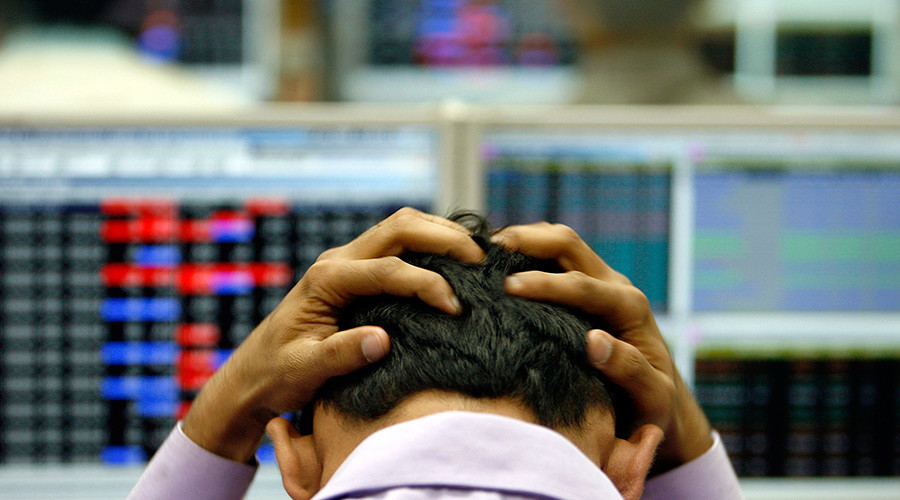 Marc Faber, known as 'Dr. Doom' for his pessimistic views of equity markets, has warned investors that US stocks are vulnerable to a seismic selloff, which could start any moment.
The Swiss investor doesn't expect the rally's disruption to be evoked by any catalyst, as the markets are overbought and sentiment is way too bullish for the so-called Trump rally to continue.
"Very simply, the market starts to go down. As it goes down, it will start triggering selling, and then it will be like an avalanche. I would underweight US stocks," Faber said in an interview with CNBC.
This bearish forecast is not tied to President Donald Trump, according to Faber.
"One man alone, he cannot make 'America great again.' That you have to realize. Trump, unlike Mr. Reagan, is facing huge, huge headwinds — including a debt to GDP that is gigantic, as it is in other countries," he said.
Faber lists rising interest rates and record earnings and margins as additional risks to the historic rally.
The Dow Jones Industrial Average closed at a record level for an eleventh consecutive session on Friday with the S&P 500 to see the fewest declines in February than in any month since May 1990.
The investor said that markets in Mexico, Brazil, and Asia also have been picking up significant gains so far this year. However, Faber doesn't expect the worst-case scenario for all countries that have been benefiting from a strong run.
"China looks quite attractive. For the next three months, money can flow into China. The economy, surprisingly, has begun to do quite well. We see that in retail in Hong Kong. We see that in the hotel industry, and we see that in demand for commodities," he said.
READ MORE: 'We're all on the Titanic', as old bear says get ready for ugly stock market crash
Faber says that resource commodities such as copper and gold would probably bring the traders solid profits this year.
"When you look at Trump and his administration, and the way the budget is, I think further money printing down the line is inevitable," he said, stressing that such a policy could push commodities even higher.
Vandals topple scores of headstones at Jewish cemetery in Philadelphia (VIDEO)
Published time: 27 Feb, 2017 10:55Edited time: 27 Feb, 2017 11:34
ProNewsOnLine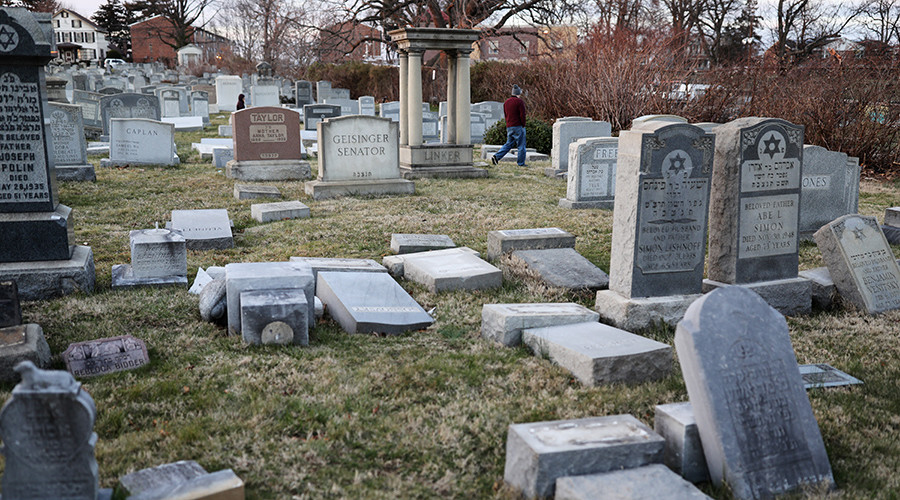 Jewish Mount Carmel Cemetery, February 26, 2017, in Philadelphia, PA © Dominick Reuter / AFP
Dozens of tombstones at a Jewish cemetery in Philadelphia were discovered toppled and damaged, according to media reports. Police classified the incident as an act of vandalism, the second in a week since the desecration of a Jewish cemetery in St. Louis.
The discovery was made on Sunday morning at the Mount Carmel Cemetery in the Wissinoming neighborhood of Philadelphia by a local man who came to visit the grave of his father.
Police say up to 100 graves were affected, while locals claim up to 500 tombstones had been overturned, according to ABC6. 
The incident is being classified as institutional vandalism, but investigators have not yet established a motive, Detective Jim McReynolds of the police department's Northeast Detectives Division said, as cited by the Washington Post. He added that only the Jewish section of the cemetery seemed to have been affected, while the cemetery also has Christian, Quaker and Muslim sections.
In a statement released Sunday evening, the police department said the headstones were torn down sometime after dark on Saturday. Police don't have surveillance footage of the attack, or any witnesses who could help identify the assailants behind the act. 
ABC6 reported that a local rabbi and a group of people of all faiths worked at the site on Sunday trying to restore the graves.
The Anti-Defamation League, a US-based Jewish non-government organization fighting anti-Semitism, offered a US$10,000 reward for any information leading to the arrest of the cemetery perpetrators, while the Fraternal Order of Police Lodge #5 will give an additional $3,000.
Israeli Foreign Ministry Spokesman Emmanuel Nahshon tweeted a statement calling the cemetery desecration "shocking and a source of worry." 
Pennsylvania Governor Tom Wolf slammed the incident on Twitter as a "cowardly, disturbing act" on Sunday afternoon, stating that perpetrators must be held accountable. 
As it is hard to say how much the repairs will cost, a fundraising campaign has been launched by local activists on gofundme.com.
The vandalism at Mount Carmel comes just a week after a similar incident at a Jewish burial ground Chesed Shel Emeth Cemetery in suburban St. Louis, Missouri, where several dozen headstones were toppled on February 20.
READ MORE: Jewish headstones destroyed at mass vandalization of St Louis cemetery
US Vice-President Mike Pence personally helped clean up the toppled graves and strongly condemned anti-Semitism. Two prominent US Muslim activists, Linda Sarsour and Tarek El-Messidi, started a fundraiser which collected more than $57,000 for repairs of the cemetery to show that Muslim Americans stand "in solidarity with the Jewish-American community to condemn this horrific act of desecration" against the burial site. 
Both incidents come amid intensifying reports of anti-Semitic incidents in the US. For instance, last week six states reported bomb threats against Jewish community centers (JCC). Overall, around 50 US-based Jewish centers have received bomb threats since the beginning of the year, according to the JCCA, an association of JCCs. No bombs have been discovered at any of the sites, however.
Iran test-fires Nasr sea-launched cruise missile during naval drills
Published time: 27 Feb, 2017 11:09
ProNewsOnLine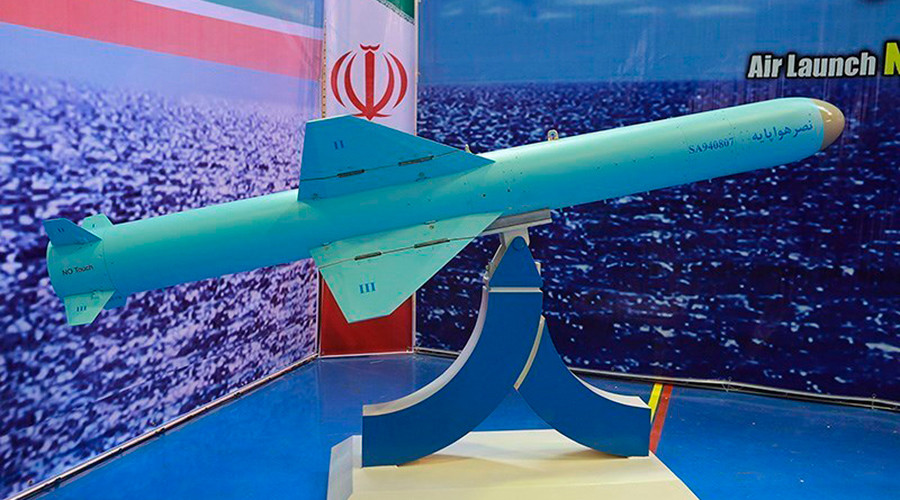 Nasr-1 missile © wikipedia.org
The Iranian Navy has successfully test-fired its Nasr sea-launched cruise missile, Defense Minister Hossein Dehghan said. The test took place during large-scale military drills stretching over an area covering 2 million sq km in the Persian Gulf.
The latest naval cruise missile, called Nasr, was test-fired during 'Velayat 95' naval exercises stretching from the Strait of Hormuz and Oman Sea to north of the Indian Ocean, Defense Minister Hossein Dehghan said, as quoted by the Fars news agency on Monday.
The Nasr was successfully launched and hit the predetermined targets, the minister added, according to Mehr news agency.
Tasnim news agency meanwhile reported that the Iranian Navy had also successfully test-fired an advanced domestically-made laser-guided missile system dubbed Dehlaviyeh, "specialized in targeting vessels and ships."
The Dehlaviyeh anti-ship missile was reportedly tested for the first time and hit the target as well.
The 'Velayat 95' drills kicked off on Sunday following an order from Iranian Navy Commander Rear Admiral Habibollah Sayyari.
The drills are said to involve homegrown submarines, naval aviation, reconnaissance aircraft and unmanned aerial vehicles, and also amphibious assault and Special Forces units, TASS reports.
READ MORE: Iran complies with nuclear deal, slashes low-enriched uranium stockpile by half – IAEA
Iranian officials insist that the war games do not violate the Joint Comprehensive Plan of Action (JCPOA) – the nuclear deal between Iran and the Group 5+1 (Russia, China, the US, Britain, France and Germany) signed in January of 2016.
The UN nuclear watchdog said on Saturday that Iran has been found to be in full compliance with the nuclear deal.
In early January, a US Navy destroyer fired warning shots at four Iranian military ships that were allegedly approaching it at high speed near the Strait of Hormuz.
Gay Afghans facing deportation from UK told 'pretend to be straight'
Published time: 27 Feb, 2017 11:31
ProNewsOnLine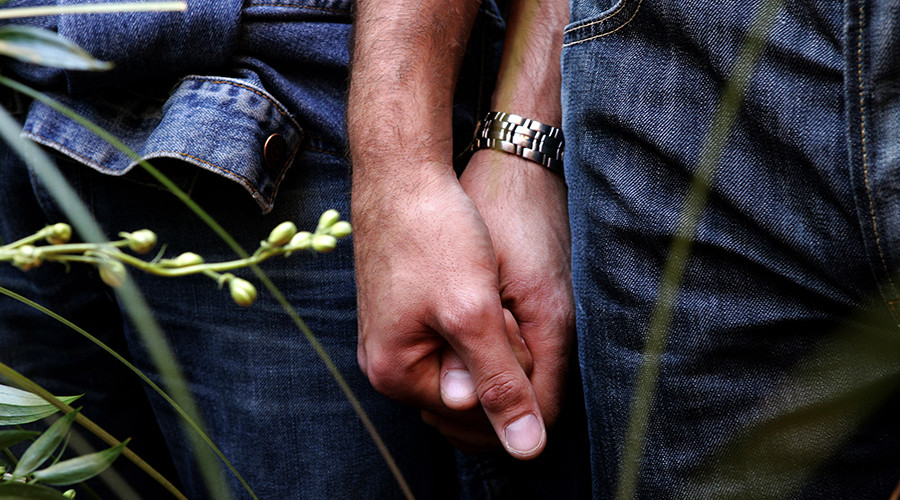 Gay Afghans being deported to their home country where homosexuality is illegal are being told to pretend to be straight, in new guidelines issued by the UK government.
The document, dated January 2017, sets out potential risks homosexual people face in their countries of origin, and what laws they could be prosecuted under.
It suggests lesbians and gay men "with what may be seen as feminine traits" would be at risk if forced to return, but adds the Afghan government has not prosecuted for homosexuality recently.
It says a gay person facing deportation would likely find refuge in Kabul, which does not face the threat of the Taliban.
"While space for being openly gay is limited, subject to individual factors, a practising gay man who, on return to Kabul, would not attract or seek to cause public outrage, would not face a real risk of persecution," the document says.
"In the absence of other risk factors, it may be a safe and viable option for a gay man to relocate to Kabul, though individual factors will have to be taken into account."
The new Home Office advice puts it at odds with the United Nations on refugees, which says LGBT people should not try to change or conceal their identity to avoid persecution.
The new guidance has been denounced by human rights groups as a violation of international law, and criticized by the Home Office's own Afghanistan unit.
"The Home Office's approach seems to be to tell asylum seekers, 'Pretend you're straight, move to Kabul and best of luck'," Heather Barr, a senior researcher at Human Rights Watch, told the Guardian.
"Living a life where you are forced to lie every day about a key part of your identity, and live in constant fear of being found out and harassed, prosecuted or attacked, is exactly the kind of persecution asylum laws are supposed to prevent."
The Home Office's Afghanistan unit expressed deep concerns with the guidance. An attachment to the main document bluntly states "homosexuality remains wholly taboo" in the country and underlines that gay Afghans have to conceal their identity.
It also says the lack of prosecutions for homosexuality since the Taliban was ousted from power in 2001 does not reflect an increased openness to greater respect for the rule of law.
"There is very little space in Afghan society… to be an individual that openly identifies as LGBT. Social attitudes and the legal position of homosexuality means that the only option for a homosexual individual, in all but the very rarest of cases, would be to conceal their sexual orientation to avoid punishment."
The Home Office declined to comment directly on the new guidelines.
A spokesperson told the Guardian that each asylum claim is considered on its individual merits.
Deporting homeless EU migrants breaks their free movement rights
Published time: 27 Feb, 2017 11:38Edited time: 27 Feb, 2017 11:40
ProNewsOnLine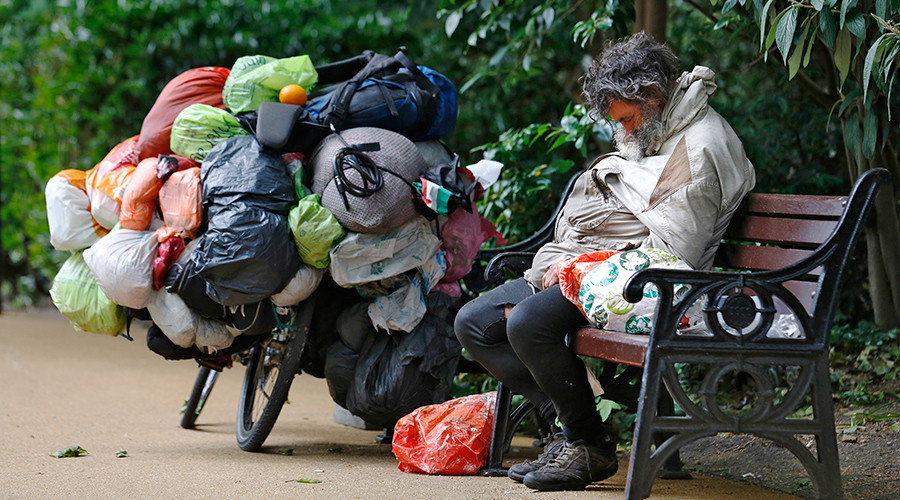 © Luke MacGregor / Reuters
EU citizens sleeping rough in the UK are being routinely deported under new immigration policies, according to figures released under Freedom of Information (FOI).
Under the government's Housing White Paper, announced in early February, nationals from the European Economic Area (EEA) who are homeless in the UK are being removed as they're seen as "abusing" their right to freedom of movement.
Previously, the Home Office could deport EU citizens for "antisocial behavior" or for prolonged periods of "economic inactivity."
EU migrants are allowed to stay in the country for an initial 90-day period, after which their stay becomes permanent if they comply with rights granted under the Maastricht Treaty and are not a financial burden on the state. 
However, new immigration reforms mean migrants can now be deported even if their 90-day term has not expired, which could be in breach of the same EU treaty on which the policy was implemented.
It also means that EU nationals sleeping rough but who are employed can be targeted.
According to figures seen by North East London Migrant Action (NELMA), up to 95 people have been removed in London in the past year, though figures could be higher as some boroughs did not gather the necessary information.
The figures also show that an average of nine patrols targeting homeless people are carried out by local council authorities and Immigration Compliance and Enforcement (ICE) teams each year.  
"Many of those affected have lived in the UK for years, usually working and paying tax," a spokesperson for NELMA told the Independent.
"Homeless people need to be helped, not criminalized," he added.
"We're calling on local authorities and homelessness charities to stop collaborating with ICE and the Home Office and take a rights-based approach to working with some of the most vulnerable people in our society."
The group also claims that patrols confiscate EU migrants' identity documents, stripping them of their rights under freedom of movement to seek employment and accommodation.
In autumn 2016, the government put the total number of homeless in England at 4,134, up 16 percent on the previous year. London had the most rough sleepers in the region, with 23 percent of the country's total.
Westminster Council, which has the highest number of rough sleepers in the city, last year launched Operation Adoze, which returned 127 EEA nationals to their home countries, under the principle that rough sleeping is in breach of freedom of movements rights under the EU treaty.
The council believes the scheme, which was added to the budget in 2016 so that it could be applied on a national level, will deter people from resorting to homelessness.
"These actions are designed to make living on the streets as uncomfortable as possible in order to reduce numbers and show a consistent message that it is not fine to sleep rough in Westminster," it said.
According to newly-released figures by the Office for National Statistics, up to 165,000 EU citizens have come to the UK in the past year, of which 113,000 had a job already lined up.
Join the Revolution! #1917LIVE launches interactive website, storms Twitter
Published time: 27 Feb, 2017 11:44
ProNewsOnLine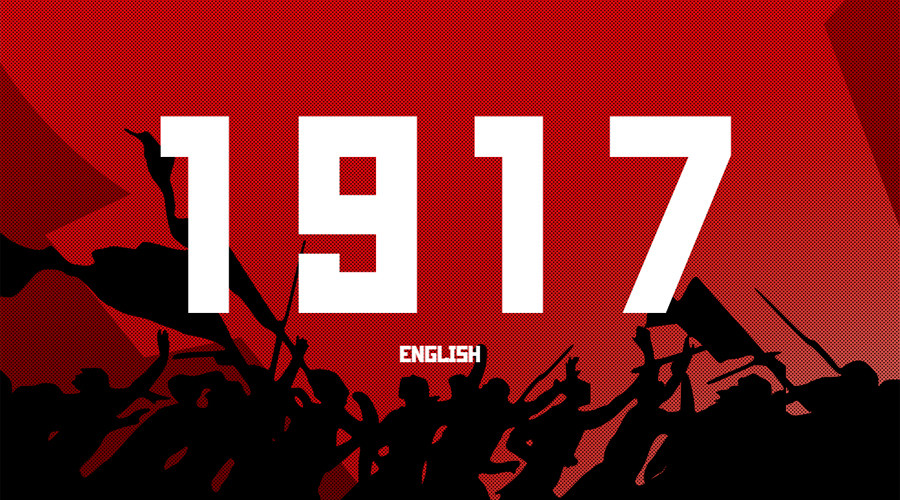 With just days until the 100th anniversary of the February Revolution, RT is taking #1917LIVE – a unique project covering 1917 in Russia in real time – to a new level, with more tweets, live social media broadcasts, and 1917.RT.com, a dedicated website.
JOIN THE REVOLUTION HERE: 1917.RT.COM
Every day since January 1st, dozens of key figures from the year that changed world history forever – from Nicholas II to Vladimir Lenin, as well as ordinary citizens – have been tweeting out their views and descriptions of their activities, as the Russian Empire hurtles towards its demise. Their tweets, found under the #1917LIVE hashtag or collected at RT's earlier incarnation, the Russian Telegraph, produce a fascinating picture, where each actor contributes to the upheaval, yet none realizes the momentous impact of their actions.
With food rationing in Petrograd, the Tsar away at the frontlines, and the Duma scheduled to hold its last session for more than 70 years, the breakneck pace of events demands additional coverage.
We have begun airing Facebook broadcasts from historic landmarks, such as a former Romanov palace and a World War I train. Those feeds also serve as lively platforms for our viewers to exchange opinions on the rights and wrongs of the collapse of the Russian monarchy – a debate every bit as heated as those on current affairs today. We are also asking our audience to respond to online Twitter polls.
Most crucially, we have now launched 1917.RT.com, which will be the hub for our coverage throughout the year. Here, you will be able to watch Tsar Nicholas II abdicate, see Vladimir Lenin return from exile, and follow the struggle between the cunning Bolsheviks and the doomed Provisional Government.
#1917Live is in the running for best use of Twitter and best hashtag at the prestigious online Shorty Awards, which are due to be announced in April.
The History The US Government HOPES You Never Learn!
THOUGHT FOR THE DAY!
"One result of U.S. political and economic leadership at the end of the millennium is a society of superfluous consumption that is reaching levels that seem not only immoral but absurd as well." -- Lorenzo Meyer, journalist, Reforma (Mexico City), Aug 5, 1999
YOUR RANDOM DHS MONITORED PHRASE OF THE DAY
Crash
Paid advertising at What Really Happened may not represent the views and opinions of this website and its contributors. No endorsement of products and services advertised is either expressed or implied.
February 26, 2017
We are facing an autism epidemic in which one out of two American children born in 2025 will suffer the devastating health consequences of autism. MIT research scientist Stephanie Seneff makes this prediction based on the current rapid growth rate of autism in this country. [1]
This growth pattern cannot be explained away by changes in genetics. Autism has been causally linked to vaccinations, based on research, parental reports and court case rulings. Scientist Seneff also links autism with the growth of the dangerous herbicide glyphosate, widely used on crops. [2]
The best way to end this movement towards a national health disaster is to change the views of parents regarding the safety and effectiveness of vaccinations targeting their children. Research has clearly linked vaccines to autism, in spite of repeated denials by government and health institutions to the contrary.
Two men carried out a literal false flag operation at the Conservative Political Action Conference (CPAC) hall where President Trump was due to give a speech.
The world is slowly waking up to the fact that fluoride, a by-product of the phosphate fertilizer industry, wreaks havoc on the brain and body. Despite peer-reviewed scientific evidence against it, fluoride is still added to 70 percent of U.S. public drinking water supplies.
What's more is that processed beverages and food, tea, and even bottled water contain fluoride. That's right, many popular brands of bottled water have a known neurotoxin added to them.
---
Just when we thought the great national embarrassment of a UN Ambassador Samantha Power was over, we are suddenly faced with a new US Ambassador to the United Nations, Nikki Haley, who almost makes Ms. Power look like a giant in world affairs and diplomacy.
Addressing the UN Security Council Open Debate on Conflicts in Europe today, Ambassador Haley managed to get nearly every single point spectacularly wrong while mixing in the most banal of platitudes to further deaden the delivery.
More than 200 European legal scholars have signed a statement affirming that the boycott, divestment and sanctions (BDS) movement for Palestinian freedom, justice and equality represents "a lawful exercise of freedom of expression."
---
---
The forms of protests originating with liberals who still have not accepted the election results simply get weirder and weirder… Witches across the country gathered together at midnight on Friday to cast a spell on President Donald Trump seeking to remove him from office. The witches have pledged to cast a spell under each crescent moon until Trump is no longer president. The next few crescent moons are said to take place March 26, April 24 and May 23.
Striking new footage has emerged of a firehose of lava flowing into the Pacific Ocean from the Kilauea volcano in Hawaii.
The massive flow at the Kamokuna ocean entry, on the southeast side of the Big Island, was exposed when a 26-acre lava rock delta collapsed into the ocean on New Year's Eve 2016.
Matt Paul, a professional visual artist from the Jersey Shore, NJ, has captured a new breathtaking video of the firehose at night.
being groomed for a Congressional run
---
The mainstream media and various immigrant advocacy groups have been utterly melting down in response to actions taken by President Donald Trump's administration in regard to enforcing the laws against illegal immigration, something he vowed repeatedly on the campaign trail that he would do.
By: alexmark
Tags:
Former Republican Presidential candidate John McCain attracted intense censure and scrutiny after calling for military intervention in a plethora of countries around the world and accepting donations from members of the Rothschild family.
Tags:
Actress and comedian Leslie Jones slammed President Donald Trump, scolded white women who support Black Lives Matter, and tackled her controversy-filled career Thursday night in a politically charged stand-up comedy set.
In what the New York Times called a "raucous, high-volume stand-up set," Jones questioned the likelihood that she'll ever find love in Trump's America.
"I want to be in love," Jones said. "I want to do that, but it's 2017, and we got a pig in office. The world is about to end."
The Saturday Night Live star also chided white women who show up and march in Black Lives Matter protests.
"If I see another 45-year-old white woman from Williamsburg saying 'black lives matter,' I'm going to punch you in the mouth," Jones said while performing in front of a packed audience at Carolines comedy club in New York City. "Stop doing that."
---
The Clinton email scandal erupted back in 2015 when it became publicly known that Hillary Clinton had used her private email server for official communications during her tenure as Secretary of State.
It turned out later that Hillary Clinton deleted about 33,000 emails by the time she handed over work-related correspondence from her private server to the US State Department in 2014. Predictably, it added more fuel to the fire and prompted the question why she decided to delete them.
There is a lot that the deleted emails could have told us, Jan R. Weinberg, founder of Show Up! America, believes.
Doesn't the NSA have them?!?
IF true that Mc Cain actually used some of the money from the foundation for his own personal/political ends, Mc Cain will have simply demonstrated that, like most of his cohorts, he is for sale to the highest bidder, no matter how deeply covered in blood the hands of those bidders might be (just like Saudi Arabia in their war crimes in Yemen.)
Tags:
Clashes renewed late Sunday morning in South Lebanon's Ain al-Hilweh Palestinian refugee camp, ending an uneasy calm between Fatah and Islamist militants, a source told The Daily Star
India on Friday approved a $2.5 billion deal with Israel to develop medium range surface-to-air missiles for the Indian army, The Hindu reported.
---
---
Sen. John McCain on Friday cut off questions from reporters about a $1 million donation by the government of Saudi Arabia to a non-profit that bears McCain's name. McCain denied that he had any link to the McCain Institute for International Leadership, which was founded in 2012 at Arizona State University with a $9 million gift of leftover cash from McCain's 2008 presidential campaign.
Tags:
For three weeks, Oroville Dam's fractured main spillway and the surrounding hillsides have taken a nearly nonstop pounding. The stunning waterfall crashing down what's left of the 3,000-foot concrete span has split the spillway in two and carved massive canyons on either side.
The Department of Water Resources, which operates the dam, has had little choice. The state agency had to force water down the damaged spillway to avert a potentially catastrophic "wall of water" from pouring out of Lake Oroville when the reservoir filled to the brim Feb. 12 – and dam operators watched in horror as the hillside below the never-before-used emergency spillway started to wash away. That sparked the frantic two-day evacuation of 188,000 downstream residents.
Top Pizzagate investigator David Seaman's YouTube videos disappeared from the Internet Saturday for reasons unknown at this time.
The White House Correspondents' Association (WHCA) will be having it's annual 2017 correspondents' dinner without President Trump on April 29 after the commander-in-chief announced on Twitter Saturday that he will not be in attendance.
---
Do You Know What Happened Today In History?
---
Food and drink giant Nestle is about to take a "Nestea plunge" of a different sort — namely, moving its operations from liberal California all the way to business-friendly Virginia. According to an op-ed in Investors Business Daily, Nestle USA will be moving its headquarters from the Los Angeles suburb of Glendale to Rosslyn, a Virginia city just outside Washington, D.C. It will be taking 1,200 jobs with it.
GPS device-maker Garmin long has revered diversity in its workforce, even when the locale of its ever-sprawling operational headquarters — a largely white Kansas City suburb — didn't reflect it.
A Maserati is missing after police say a man conned a salesman during a test drive.
Boca Raton police say 45-year-old Michael McGilvary II went to a dealership to test drive a $150,000 Maserati GranTurismo.
He accepts money from foriegn countries like Saudi Arabia, and other people like the Rothschilds & some of his 2008 campaign $$.
'Money out of politics!' chanted activists in audience who pushed for resurrecting the Obama-era ban
Foreign and national defense ministries around the world, as well as embassies in Washington, DC, are struggling to ascertain who is actually in charge of the U.S. government one month after Donald Trump was sworn in as president of the United States. It is a fair question, considering the conflicting statements issuing forth from the White House, State Department, and the Pentagon.
Suffice to say, there are, essentially, three Trump administrations, all with varying degrees of power.
After crushing the establishment and delivering a series of blows to globalism, President Donald Trump's winning spree against the powerful forces that opposed him appears to be slowing down. In fact, with his recent selection of Lieutenant General H.R. McMaster as National Security Adviser and Judge Neil Gorsuch for the Supreme Court — both of whom have been listed as members of the establishment globalist swamp known as the Council on Foreign Relations (CFR) — concerns are growing even among Trump supporters and grassroots conservative activists. There were already several CFR-linked officials before the latest additions — the very same forces that viciously libeled and attacked him in their failed bid to stop the swamp draining.
»
A GANG of asylum seekers from Gambia brawled with a group of Albanians at a refugee centre in Germany in the latest shocking violence to hit the nation.
Three people were left injured and taken to hospital after the brawl erupted at 12pm on Thursday at the Patrick Henry village outside of Heidelberg.
A 22-year-old and 58-year-old who say they were attacked with iron rods have been left with injuries to their head and upper body.
They are being treated at a hospital in Heidelberg, along with a 28-year-old who was also beaten with an iron rod.
By: malterwitty
Tags:
DOWNING Street has slammed the contents of a commons report which advised Members of Parliament that the UK COULD RE-JOIN the EU.
The report was circulated among MPs ahead of the crucial vote held in Westminster earlier this month and repeatedly referred to Article 49 which allows for the re-joining of the EU.
THE Royal Navy is so overstretched that it has had to cancel its biggest air show.
Around 80 per cent of the aircraft and personnel at the Culdrose base in Cornwall are already taking part in operations or at a high level of readiness to deploy around the world.
This never gets old. President Donald Trump spoke at CPAC 20177 in his suburban Maryland home. During his presentation, he mentioned 1 thing about Hillary Clinton that should shock everyone in America. He mentioned Hillary's irredeemable comment and the crowd started chanting, "Lock her up! Lock her up!" It was a spine-tingling moment.
Dems are so dim and by dim I mean dumb. How come you see a ton of them admitting to crime like it is cool? During a chat show this morning, she admitted that she committed fraud.
The United States has become a major exporter of crude oil since President Trump took office, sending a record 7 billion barrels into the world market last week.
Repealing the Medicaid expansion, defunding Planned Parenthood and a ban on federal tax credits paying for abortions are among the measures contained in a draft House Republican Obamacare repeal plan obtained by Politico.
Today I declare the climate science "debate" to be mostly an illusion.
You think you live in a world in which there are climate science skeptics on one side of the debate, and climate scientists, plus their believers, on the other side. And you think they are talking about the same thing.
That isn't what's happening. It's mostly an illusion.
I mean this literally. You perceive a debate, but that is mostly a shared hallucination.
Another reason to stay out of Portland.
The Oregon Department of Transportation intends to seek approval from federal officials to place tolls on some metro-area interstates for funding congestion-relief projects.
UPDATE: REBUKE to LibertyFight.com from Brian Wood's Brother - my goal to share this powerful information, in which Wood's brother called him to repent, and my intent in sharing his public Facebook post, has unfortunately been misconstrued. So I humbly apologize and removed his public message from my page. My post was characterized as "sensationalistic" self promotion, click bait, and "utterly revolting". :-( [Funny, that's the exact same word that the Boise Weekly called my site, "sensational" and "fringe" when they were at least honest enough to admit that I published the secret Idaho Sheriff memo about Brian Wood in 2016. Hmmm.. Perhaps I should change the name of my site to SensationalistFight .com ? :-P ] So here is my reply to the killer's brother and the real scoop as someone who cares about JUSTICE FOR JACK. :-)
Give me your criminals,your mentally ill,your huddled masses yearning to take American jobs,the wretched refuse of your 3rd world country! And don't forget send us 140 million gallons of sewage. Mexico is such a great neighbor.
SAN DIEGO, Cali. – Officials in Southern California are crying foul after more than 140 million gallons of raw sewage spilled into the Tijuana River in Mexico and flowed north of the border for more than two weeks.
By: malterwitty
Tags:
Though the American Airlines Boeing 757 is fitted with individual telephones at each seat position, they are not of the variety where you can simply pick up the handset and ask for an operator. On many aircraft you can talk from one seat to another in the aircraft free of charge, but if you wish to access the outside world you must first swipe your credit card through the telephone. By Ted Olson's own admission, Barbara did not have a credit card with her.
It gets worse. On American Airlines there is a telephone "setup" charge of US$2.50 which can only be paid by credit card, then a US$2.50 (sometimes US$5.00) charge per minute of speech thereafter. The setup charge is the crucial element. Without paying it in advance by swiping your credit card you cannot access the external telephone network. Under these circumstances the passengers' seat phone on a Boeing 757 is a much use as a plastic toy.
FORT MYERS, Fla. – Brian Burch is a burglar's worst nightmare – the Florida homeowner is not just a large, powerful man, but he also happens to be skilled in the martial art of Brazilian jiu-jitsu.
By: malterwitty
Tags:
To report that a building had collapsed before it had done so would be an odd sort of error, wouldn't it? A bit like reporting that the Lord Mayor's trousers had fallen down before they did so.
By: malterwitty
Tags:
"Just two or three minutes ago, there was yet another collapse or explosion. I'm now out of sight. A good samaritan has taken me in on ___ Street. But at a quarter to 11 there was another collapse or explosion following the 10:30 collapse of the second tower. And a firefighter that rushed by estimated that 50 stories went down. The street filled with smoke. It was like a forest fire roaring down a canyon. Now, as ___ and others have told you, all downtown Manhattan is covered with thick white ash and building material."
A vet,drunk on his ass decided to kill some Muslims at a bar in Kansas and managed to murder one Indian Hindu employee of Garmin,seriously wound another Indian and seriously wound this fellow who tried to stop the idiot!
In the video posted to YouTube, Ian Grillot has his neck in a brace and his surgically repaired hand bandaged and protected.
He has heard, he says in the footage, that some have called him a hero.
"No, it's not like that," Grillot says. "I was just doing what anyone should have done for another human being. It's not about where he was from or his ethnicity. We're all humans. I just felt I did what was naturally right to do."
Apparently, the nightmare of Hillary Clinton really is never gonna end. Now she has managed to dodge ANOTHER bullet after a Federal Judge BLOCKED a request by Judicial Watch to see some of the crucial info hidden in her mysterious, deleted emails.
MASS EU migration is a £30 billion a year threat to Britain's state pension, a new report has warned.
The comprehensive paper - How the £30 billion cost of EU migration Imperils Pensions & Benefits - by the thinktank Global Britain has blown apart claims that the UK needs EU migration to support its pension system.
Instead it reveals that cheap labour flooding in from the continent is causing "an economic catastrophe" for the UK which threatens the pension system.
And the report suggests that leaving the EU and taking back control of British borders will provide the UK with "a £250 billion opportunity" in the next five years.
PEOPLE are being warned to hang up their phones if someone asks 'can you hear me' in a major new phone scam.
The con started in the US last month with experts warning it is set to sweep the UK with fraudsters tricking people into saying 'yes' to swindle you out of huge amounts of money.
Fraudsters call up from a local number and introduce themselves and a fake company they work for before asking 'can you hear me?'.
If you answer 'yes' the con artists record the call and edit the audio to make it seem as you have signed a verbal contract for a major purchase.
PRIME Minister Theresa May is preparing for a tough fight as House of Lords rebels push back on her Brexit plans.
And it's been suggested the Lords is getting set to use a power of veto to be able to demand concessions from the Government.
By: malterwitty
Tags:
A Natural News investigation found the exact same "offending" third party ad code on a blog running on the Google-owned Blogspot.com network. Yet, predictably, Google has not blacklisted the entire Blogpost.com domain from its search results.
It's now becoming obvious to everyone — including SEO experts and even critics of Natural News content who are now defending our right to engage in public debate — that Google was scouring the Natural News website and all its domains to look for an excuse to blacklist the entire site.
This is further evidenced by the fact that the "offending" third party code was entirely removed from those offending blog pages more than 24 hours ago, yet Google has not lifted the ban even though they promised to.
As one SEO analyst stated about Google's practices in a Google forums thread, "You destroy businesses, people, families, and you don't care. This is pure Evil and monopoly, nothing else."
By: malterwitty
Tags:
Scientific research is essential for countless applications, so you'd think accuracy and validity would be of utmost importance when one is conducting such experimentation. But apparently, it's not as important as you'd hope: estimates suggest that between 20 and 36 percent of cell lines used for scientific research are contaminated or misidentified — rendering the same percent of studies relatively useless and wildly inaccurate.
Often times, cells that come from pigs, rats or mice may be presented as human cells, or the desired human cells may be contaminated with other unknown material. And even though scientific journals have been aware of this problem for at least the last 35 years, precious little has been done about it. Most journals do not even put some kind of disclaimer on the thousands of studies that are affected by this kind of misrepresentation or contamination. One might say it borders on publishing fraudulent data.
By: malterwitty
Tags:
Kennedy has called the CDC "a cesspool of corruption" for failing, time and again, to do the right thing for Americans and for science in helping expose the link between brain damage and thimerosal-laced vaccines, which he has said hit poor, ethnic minority children the worst since it is most often included in the cheapest vaccines used at publicly-funded urban clinics.
In yet another example of the clear bias running through the establishment media, the Washington Post has hired longtime Clinton operative John Podesta as a contributing columnist. The move comes at a time when a vast majority of the American people are already suspicious of establishment news outlets and their obvious leftist bias.
Bloomberg News admitted that it is aware of the Fed's "hidden" mandate to control the price of gold when it published an article last Sunday titled, "Yellen Can't Halt Trump Gold Rally That Funds Bet Against" – Bloomberg/Yellen/Gold.
By Nicholas West
A new narrative has emerged in military circles that indicates an added feature to the never-ending conflict in the Middle East, and one which threatens to become another justification for the wider War on Terror: ISIS drones...
Last August, we introduced readers to the hedge fund that we dubbed the "puppet master behind the US presidential election", which also happened to be the most successful hedge fund in history : Setauket-based Renaissance Technologies (a recent analysis by LCH found that Ray Dalio's Bridgewater, with $45 billion in absolute profits since inception,
Before Donald trump took office, he promised to rebuild the US military by diverting a lot more funding into the armed forces. And when he made that promise, he wasn't just talking about our conventional forces. He also proposed expanding America's nuclear capability; a position he recently reiterated in an interview with Reuters. He stated that "It would be wonderful, a dream would be that no country would have nukes, but if countries are going to have nukes, we're going to be at the top of the pack."
By: cyberknight
Tags:
Salvestrols are the wonder nutrients found in fruit and vegetables that hold potential as yet another safe, effective and natural cancer cure. In 1995, Professor Dan Burke accidentally discovered that cancer cells contained an enzyme that was not found in normal healthy cells. Later on in 1997, after conducting extensive research with Professor Gerry Potter,
"...Trump's fatal mistake was saying that he wanted to get along with Russia, that Putin was a good leader, and that he wanted to end the war against Syria and pull the U.S. back from foreign wars. This was verboten. And when he said nuclear war was absurd and would only result in nuclear conflagration, he had crossed the Rubicon. That sealed his fate. Misogyny, racism, support for Republican conservative positions on a host of issues – all fine. Opposing foreign wars, especially with Russia – not fine."
»
I spent most of the Obama years warning about the dangers of his policies. I didn't do this for kicks, or because I thought he would try to stay in power forever, but because I knew his monumental cronyism would only pave the way for major problems down the road. Well the backlash to Obama came quick, and we the people won't do the country any good if we focus on Trump the man, as opposed to the entirely corrupt, billionaire/special interest-controlled cesspool of a society we inhabit. We need to focus on Trump's policies, not Trump the man.
We also need to be under no illusions when it comes to the disaster that was the Obama administration, and the key role his failures played in providing the fertile ground for Trump to believe he can do whatever he wants — because Obama largely did.
I frankly think that it is far too early to judge what Trump will do with his presidency, and I am counting on two influences here. One is that of his own native intelligence, and the other is his family
But Obama's presidency has set this economy up for a catastrophic fail, for which President Trump will, of course be blamed. As reported on Thursday at shtfplan.com on Thursday of last week:
To summarize, the U.S. economy and the dollar are slated for a controlled demolition. The Fed will do everything in its power to prod Trump and conservatives into war with the central bank, because the Fed is now ready to sacrifice itself and the dollar's world reserve status in order to clear a path for a new global system and ideology. The Federal Reserve is a suicide bomber.
If this takes place as I predict then the international banks and the establishment elites will be able to lay the blame for the death of king dollar squarely at the feet of Trump and conservatives, and at least a third of the country (leftists) will buy into the narrative lock, stock and barrel because they desperately WANT to believe it. Remember, the tale being scripted here is that Trump is a rampaging maniac that does not know what he is doing.
To be clear, I am not supporting the continuing dominance of the Fed, or the existence of the fiat dollar. What I am saying is that conservatives may just get what we have been wishing for all these years but not in the manner we had hoped.
To counter this threat our list of targets must expand to meet reality. The delusion that the core problem is the Federal Reserve must stop. The Fed is a box store, a franchise in a chain of franchises, nothing more. If we do not also turn our scrutiny and aggression towards root globalist institutions like the IMF and the BIS as well as international banks, then our efforts will only serve to bolster the enemy we are trying to fight.
In a battle limited to Trump versus the Fed, only the bankers will win
The CIA backed a right-wing coup in Syria in 1949. Douglas Little, Professor, Department of Clark University History professor Douglas Little notes:
Recently declassified records… confirm that beginning on November 30, 1948, [CIA operative Stephen] Meade met secretly with Colonel Zaim at least six times to discuss the "possibility [of an] army supported dictatorship." ["Cold War and Covert Action: The United States and Syria, 1945-1958," Middle East Journal, Winter 1990, p. 55]
***
As early as 1949, this newly independent Arab republic was an important staging ground for the CIA's earliest experiments in covert action.
The CIA secretly encouraged a right-wing military coup in 1949.
The reason the U.S. initiated the coup? Little explains:
As the French say, "Plus ça change, plus c'est la même chose"; the more things change, the more they remain the same.
The legacy of death and misery from the invasions of Iraq and Afghanistan continues today, and, once again, Dick Cheney plays a central role. A new book by Joseph Hickman, a former U.S. Marine and Army sergeant, titled The Burn Pits: The Poisoning of America's Soldiers, details how soldiers and local civilian populations were exposed to constant streams of toxic smoke from the burning of waste.
The infamous Kellog, Brown, and Root (KBR), which was a part of Dick Cheney's corporate empire under Halliburton, operated about 250 burn pits which contributed to the $40 billion that Halliburton made during the Iraq occupation. "Every type of waste imaginable" was burned, including "tires, lithium batteries, asbestos insulation, pesticide containers, Styrofoam, metals, paints, plastic, medical waste and even human corpses."
This reprehensible practice proves yet again that nothing is sacred when it comes to the military machine.
For politicians like Cheney, it's all about the money, period, end of discussion; and for these folks, it's "profits uber alles."
To get to their "safe space", in terms of preventing any moral reflections whatsoever about what they have done, these people have their consciences surgically removed before running for office. That means that they feel utterly zero remorse about the evils they have done; money gets made, and that is all that matters, and damn the physical and emotional costs to the people who get hurt in the process.

In fact, one of the most astonishing things about Cheney's heart transplant, to many people, was that he actually had one in the first place.
If ever there was a personification of corporate evil incarnate, it is Dick Cheney; history will not look kindly upon his tenure as Vice-President, for all the death and destruction which occurred, both domestically and internationally, under his watch.
Presidential adviser Kellyanne Conway enthusiastically predicted Thursday that President Donald Trump will remain in office for a full eight years. "We're playing long ball here," she said during an interview on Fox and Friends. "He will be here for eight years."
Astute students of history understand that government agencies often further their own interests and not the administration they are designated to serve. Seldom is the genuine national security advanced when bureaucrats pledge their loyalty to their respective fiefdoms of projecting influence and power.
By Catherine J. Frompovich
Glyphosate is the main chemical active in several brands of agricultural and corporate farming herbicides used in the growing fields; in GMO seed crop cultures; and in what's called "preharvest staging". That's when the herbicide is sprayed several days [3 to 5 days] prior to crop harvest to "ensure" seed heads mature evenly. Some consider that process acts as a "desiccant."...
Just over a week into the Trump Administration, the President issued an Executive Order giving Defense Secretary James Mattis 30 days to come up with a plan to defeat ISIS. According to the Order, the plan should make recommendations on military actions, diplomatic actions, partners, strategies, and how to pay for the operation.
That was the message from U.S. District Court Judge Sam Sparks to Texans who overwhelmingly voted to strip Planned Parenthood of its hefty Medicaid haul. In a 42-page opinion that read like it was written by Cecile Richards herself, Sparks took unusual offense to the law, insisting that the effort was all based on "a secretly recorded video, fake names, a grand jury indictment, [and] congressional investigations" that sounded more like a "best-selling novel" than a legitimate case.
Western mainstream media's anti-Russian propaganda links Moscow to the inundation of "fake news" on the web despite evidence suggesting otherwise. So, mainstream outlets like The New York Times among others make their cases with their own "fake news."
George Soros' Soros Fund Management has quietly been financing the Kushner-backed real estate finance startup Cadre with a substantial credit line, according to sources familiar with the matter.
A source familiar with the financing arrangement told The Real Deal that "Soros has had a long and productive relationship with the Kushner family."
General Electric will put cameras, microphones and sensors on 3,200 street lights in San Diego this year, marking the first large-scale use of "smart city" tools GE says can help monitor traffic and pinpoint crime, but raising potential privacy concerns.
Former CBS News anchor Dan Rather called President Trump a "threat to our democracy" after his actions Friday banning some media from a press gaggle. He authored a scathing note on his Facebook account and sent it out via Twitter Friday evening.
By: Blacklistednews
Tags:
A Capital University student has confessed to concocting several hate crime incidents at the school as a way "to get attention." Senior Jalen Mitchell confessed to "submitting multiple false reports to campus police" after campus police asked him at the end of January if he had written a hate-filled note that was taped to his residence's door. "It was a way to try to get attention, to say 'Someone notice me, I'm dying on the inside,'" Mitchell told the Chimes, the student newspaper.
If you have or had accounts on Fitbit, Uber, OkCupid, Medium, or Yelp, you should probably change your passwords. In a blog post published on Thursday, the web performance and security company Cloudflare said it had fixed a critical bug, discovered over the weekend, that had been leaking sensitive information such as website passwords in plain text from September 2016 to February 2017. Over 5.5 million websites use Cloudflare, including Fitbit, Uber, OkCupid, Medium, and Yelp.
Google's outrageous censorship of Natural News continues, all part of a coordinate campaign to assassinate my character, silence the Natural News website and empower the voices of those pharma-funded critics who have been relentlessly attempting to shut down Natural News for years.
SIGN THIS WHITE HOUSE PETITION NOW to demand a federal government investigation into the anti-trust violations of Google, which now functions as an Orwellian, monopoly disinfo organization that deliberately eliminates entire websites from search results simply because they don't like the content.
Google, which controls 67.5% of internet searches in the United States is attempting to silence any voice that doesn't coincide with their political views. This incidentally targets some of the biggest voices in alternative media, such as NaturalNews.com and Infowars.com.
This week Google wiped 140,000 Naturalnews.com articles from its database, prohibiting individuals from viewing the sites webpages if searched. Google sent no prior warning. Natural News has stated that they follow all Google terms of service rules and that they do not condone or endorse any techniques that may manipulate Natural News in the search engines.
This censorship of the Independent Media is a blatant attack on the first amendment rights of users.
Please sign and share this petition.
Bump to the top. Already 1/3 of the way there, and we have until March 25th to reach 100,000 signatures. Please post this to all your social media and send to your friends who value honest discussions and freedom of speech.
Answers trickle in. Tough luck for New York, San Francisco, Miami…
The CIA and Israel are responsible for the creation of Isis. Isis was created specifically to weaken Iran and destabilize Syria. It worked for awhile until Putin shored up Assad and bolstered Iranian Qud forces. The real reason you see such anti-Russian fever from both Schumer and McCain, Graham and Feinstein, is because the operation has blown up in our faces.
"Israeli intelligence is furious with Trump, and will do anything to keep Trump from working with Putin. Understand that if Trump and Putin work together to defeat Isis, they are actually defeating a CIA/Mossad creation, and furthermore, Syria and Iran grow stronger, which the Saudis and the Israeli's fear.
Lately, statins have come under fire as a study concluded that they do more harm than good. A lot of people take statin drugs such as Crestor, Lipitor and Zocor. In the United States, prescription drug spending rose to $374 billion in the year 2014 (the highest level of spending since 2001). Statins make up for a huge portion of spending, and consumers who take these drugs are going to have a lot to worry over than the damage to their wallets.
Sean Spicer is known for cutting right to the point. He did it again today after he was asked about the fact that Republicans have been dogged at all their local districts. Which is 100% true. The Democrats are manufacturing protests!
Tags:
Young gymnasts dreaming of Olympic gold knew there was only one place to go if they wanted to earn their place on the Olympic team: Karolyis Camp.
The secluded ranch in the Sam Houston National Forest is now under scrutiny as several former gymnasts have come forward to allege that former team doctor Larry Nassar sexually abused them on the property. John Manly, a California attorney, is representing three former gymnasts who are accusing the Karolyis and USA Gymnastics of failing to protect them.
One of the world's most esteemed HIV doctors, Professor Sheena McCormack – whose life's work as an epidemiologist has been to track and fight the virus – picked up the phone to deliver a message that would make headline news: In the space of 12 months, the number of gay men in London being diagnosed with HIV had dropped by 40%. Across England it was down by a third.
Starbucks was one of those early to criticize President Trump for putting a temporary hold on immigration from a list of seven terror-torn countries flagged by the Obama administration. In response, the coffee house giant pledged to hire 10,000 Muslim refugees over five years in protest against Trump's order.
But since the company issued its anti-Trump statement its brand name has lost its luster with customers. Perception levels of the Starbucks brand name fell by an incredible two-thirds since its January announcement, according to a YouGov survey, as reported by Yahoo Finance.
They should have stuck with selling overpriced coffee and stayed out of politics!
A billboard in North Carolina that claims "Real men provide. Real women appreciate it" has sparked controversy across the country.
Some of the independent news websites included in GoodGopher:
NaturalNews.com
NewsTarget.com
TruthStreamMedia.com
ActivistPost.com
TruthWiki.org
TheBlaze.com
Twitchy.com
LewRockwell.com
PoliticalTracker.com
OffGridSurvival.com
TenthAmendmentCenter.com
TheEconomicCollapseBlog.com
Breitbart.com
Infowars.com
Trump.news
WashingtonTimes.com
GrassrootsLiberty.com
FreedomWorks.org
TheLibertyBeacon.com
IntelliHub.com
SurvivalBlog.com
TheDailySheeple.com
TrueActivist.com
WesternJournalism.com
ProNewsOnLine
DrudgeReport.com
FukushimaWatch.com
GovtSlaves.info
TheSleuthJournal.com
EyeOpening.info
LibertyBlitzkrieg.com
NoMoreFakeNews.com
NutritionalAnarchy.com
RightSideNews.com
WhatReallyHappened.com
Good Gopher is the only search engine that completely bypasses the systematic censorship of the truth that's currently undertaken by Google, Facebook, Wikipedia and other sources of corporate-controlled disinformation. It's the premier tool for finding independent information and news on liberty, natural healing, central banks, food freedom, advanced science and a multitude of other vital topics

.