Your Independent News Coverage - And Social Media Site
Bad Cop And Good Cop
Abandoned car forces police to close bridge next to British parliament
Published time: 28 Jun, 2016 14:54
ProNewsOnLine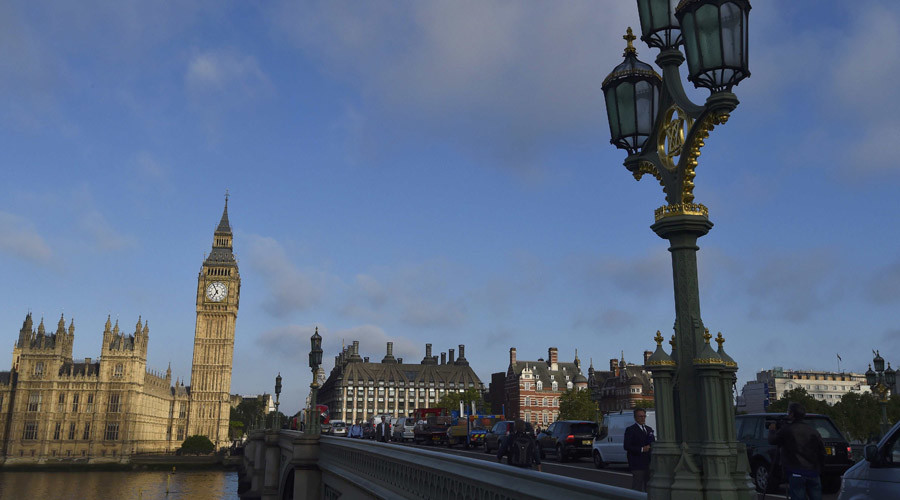 File photo: Commuters and traffic pass over Westminster Bridge in London © Toby Melville / Reuters
London's Westminster Bridge has been closed off and evacuated after a smart car was abandoned in the middle of it.
Police have reportedly cleared and closed part of the Commons Library and Terrace after finding a suspicious package on the bridge.
Police are at the scene.
DETAILS TO FOLLOW
Two freight trains collide in Texas
Published time: 28 Jun, 2016 14:30
ProNewsOnLine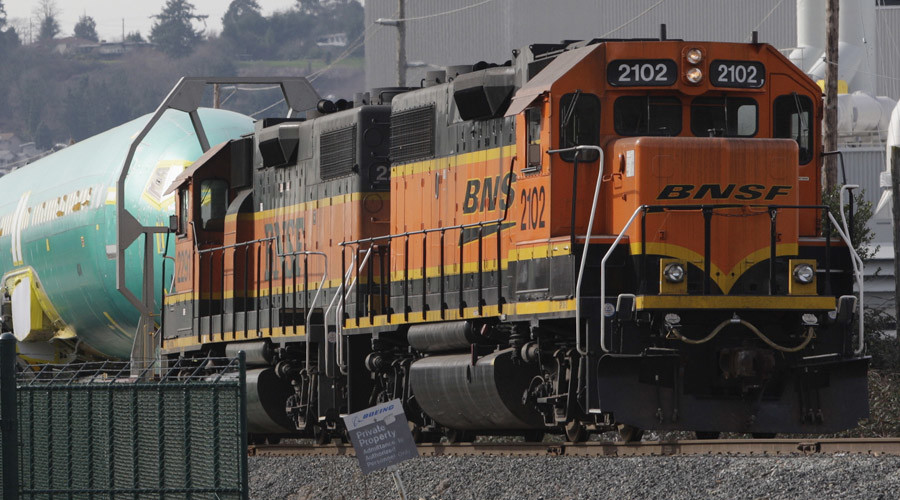 © Jason Redmond / Reuters
Two freight trains have collided near the city of Panhandle, Texas. Emergency crews are responding to the scene, where the wreckage appears to be on fire.
The collision took place Tuesday morning, about five miles (8 km) east of Panhandle, alongside US Highway 60 towards Amarillo.
Little is known about the cause of the crash at this time. Unconfirmed reports say the collision was head-on.
Head on collision between 2 BNSF trains in Panhandle. Please pray for the safety of all involved and 1st responders. pic.twitter.com/UNFj8vDKFm

— Ashley Montgomery (@AshMontgomery07) June 28, 2016
Carson County officials are asking drivers to avoid the area, so the emergency crews can focus on rescue work. Police have complained that passing motorists are leaving their cars to take pictures of the accident, putting more people in danger, KCBD reported.
Both trains were identified as belonging to BNSF, one of the largest freight railroads in North America and a subsidiary of Warren Buffett's Berkshire Hathaway Inc.
The History The US Government HOPES You Never Learn!
THOUGHT FOR THE DAY!
"[A] string of amendments were presented to the lower House; these altogether respected personal liberty." -- Letter to Patrick Henry, June 12, 1789, referring to the introduction of what became the Bill of Rights -- William Grayson
June 27, 2016
The Labour Party has plunged into crisis following the resignation of a group of shadow ministers in the wake of Britain's vote to leave the European Union.
By: MTJ
Tags:
A significant crack has been unexpectedly opened in the wall of Europe's disciplined obedience to the United States. I'm not only referring to the possible long-term consequences for U.S.-European relations in the wake of Britain's decision to leave the European Union, but the unlikely blow against Washington's information war on Moscow delivered by Germany's foreign minister, Frank-Walter Steinmeier, who a week ago shockingly accused the North Atlantic Treaty Organization of "war-mongering" against Russia.
---
USE COUPON CODE 'WRH' FOR 10% DISCOUNT!
---
By: MTJ
Tags:
Fallujah has been fully liberated from Islamic State (IS, formerly ISIS/ISIL), a senior Iraqi commander told AP after the army regained control.
It appears, just as we warned, that Brexit was indeed the first of many dominoes. Even before the Brexit result, a poll by Ipsos Mori showed that the majority of people in France and Italy want to at least have a referendum on leaving...
By: MTJ
Tags:
TRNN speaks to Baltimore activists and a legal scholar about Judge Barry Williams' not-guilty ruling in the trial of Officer Caesar Goodson.
---
During his appearance on Breitbart News Sunday, Stephen Miller, senior policy adviser to Donald Trump, finds Big Media's coverage of the Brexit vote as unsatisfactory as its coverage of the U.S. presidential campaign. He cited CNN's coverage of Trump's major speech last week as an example.
Gun sales are on a pace to break last year's record of more than 23 million, a boon to the U.S. industry and gun stores thanks to election-year worries about gun control and recent terror attacks, according to government figures and experts.
---
Is the occupation of America imminent? While few could say what is coming, there have been some curious sightings that hold ominous tones, as military vehicles and equipment for foreign forces have been sighted on U.S. highways.
By: MTJ
Tags:
Former Tory chair David Davis rejects fears the United Kingdom will fragment as a result of Brexit, as calls for a second Scottish independence referendum grow louder and Nicola Sturgeon lays into outgoing Prime Minister David Cameron.
The UK's and Europe's leaders have shifted into the crisis mode of urgent, high-stakes weekend meetings. But rather than making progress, these officials have instead exposed gaping differences among the Continental powers and chaos at the top Britain's Conservative and Labor parties.
By: MTJ
Tags:
Foreign Policy recently published an article by the outstanding journalist James Traub about Sweden's state policy of admitting refugees. The title, The Death of the Most Generous Nation on Earth, is somewhat hyperbolic: Sweden isn't dying, but it has reached its limit and the hearts of many have been hardened. Traub writes:
By: MTJ
Tags:
London and Brussels may be heading for stalemate as Germany has ruled out any possibility of informal talks on Britain leaving the EU before it invokes Article 50 of the Lisbon Treaty.
Leading Brexit campaigners, including Boris Johnson, want informal withdrawal talks before locking Britain into the strict two-year time frame laid down under the treaty.
Tags:
The two-year hunt for the man who recovered millions of dollars worth of sunken treasure only to disappear after being sued by investors is receiving renewed attention after a new expedition found the ship earlier this year.
Tommy Thompson was last seen by a maintenance worker, walking on the pool deck of his Florida mansion and wearing nothing more than eye glasses, leather shoes, socks and underwear.
Just over two decades earlier, Thompson appeared more like a conquering hero after he docked his ship in Norfolk, Virginia, weighed down with thousands of pounds of gold that had sat on the bottom of the ocean for 131 years.
---
US Secretary of State John Kerry says the United States will maintain special relationship with the United Kingdom in the wake the British exit from the European Union (EU).
Kerry, who is on a tour of Brussels and London, made the remarks on Monday, days after British citizens voted in the historic referendum to leave the EU, a bloc that the UK joined more than 40 years ago.
The US national security industry is planning for the impact of an unprecedented global food crisis lasting as long as a decade, according to reports by a government contractor.
By: MTJ
Investor panic over the United Kingdom's withdrawal from the European Union has been felt across the Atlantic as well. The Dow, the S&P 500 and the Nasdaq indices were down by more than three percent by the closing bell.
While UK citizens were revolting en masse against bureaucratic rule in Europe, another cabal of prostituted lawmakers were busy plotting against American food consumers. According to this announcement from the United States Committee on Agriculture, Nutrition and Forestry, committee leaders have reached a "bipartisan agriculture biotechnology compromise solution."
What exactly is this so-called "compromise?"
---
Apparently the left hand of this government doesn't know what the right hand is doing, or more likely doesn't want to know. With the easy prey of grabbing marijuana users in most states and locking them up in prisons for cheap labor while destroying families, there's little motivation to curb that racket by dropping marijuana out of its DEA Schedule 1 Controlled Substance rating.
Schedule 1 includes drugs that are dangerous, addictive, and without any medical merit. The DEA needs to justify its budgetary funding and the FDA prefers rubber stamp approving pharmaceutical drugs that are far more dangerous than marijuana and far less effective. The FDA has to oblige their corporate clients to keep their licensure payments from Big Pharma rolling in.
When it comes to the Wall Street banksters like Hank Paulson, the "revolving door" between business and government is literally paved with gold. His endorsement of "pay-to-play" corporate welfare queen Hillary Clinton is as perfect a political match as one can imagine.
---
Saying you owe them money, but actually they phishing for your REAL CREDIT CARD NUMBERS! BEWARE! They are SCAMMERS!
I just got one of these scam calls.
---
One shudders to watch Hillary Clinton aspire to be a commander-in-chief... It's also inevitable that land, sea and air provocations against Russia will eventually result in accidental clashes and a stern Russian response. All one needs is a Sarajevo II terror incident to spark a big shooting war between nuclear powers.
At least ten people have been stabbed after clashes broke out during a rally outside State Capitol in Sacramento, California.
---
---
An Oregon woman returned home with her two children, ages 5 and 10, just before 2 a.m. Sunday to find a stranger inside one of their bedrooms, police said.
She fatally shot the 59-year-old male intruder with a handgun, Portland police said in a statement.
Police have only identified the 33-year-old woman as the victim in the case, and have not made any arrests. The case will be presented to the Multnomah County District Attorney's Office for potential charges.
Britain's stunning referendum vote to leave the European Union has thrown a cat among the pigeons, not least in Washington, where it is feared that the "Brexit" could scupper its anti-Russian policy.
That tacit policy is a foundation of the postwar international order whereby Washington – thanks to its trusty British acolyte – has been able to exert hegemony over Europe. Nearly seven decades of American transatlantic domination are at risk of crumbling.
The unscheduled, hasty visit by US Secretary of State John Kerry to Brussels followed by London on Monday is a sure sign that Washington is alarmed at the historic decision by the British electorate to quit the EU – after 43-year membership of the bloc.
"Kerry urges Britain, EU to manage their divorce responsibly," was how American news outlet ABC reported the diplomat's detour. The outlet went on to say with a pretense of chivalry that Kerry's concern was "for the sake of global markets and citizens".
The US Air Force is exploring replacements for the F-35 Martin-Baker ejection seat, citing revelations that the seat could endanger pilots, according to Defense News. This marks the latest setback for the F-35 fighter jet that has cost US taxpayers over $1.5 trillion.
---
---
Byrne claims within the pages of the book that Bill Clinton had a 'jogging list' and would have Secret Service 'take the names of attractive women he saw while out exercising'.
In Byrne's new book, 'Crisis of Character: A White House Secret Service Officer Discloses His Firsthand Experience with Hillary, Bill, and How They Operate', the former White House security makes no apologies for his criticisms of the Clintons.
Epidemiologists at the Vermont Department of Health are concealing the number of refugees with contagious active tuberculosis nearly a month after Watchdog reported that more than one-third of Vermont's resettled refugees test positive for TB.
The UK has sent one of its nuclear submarines to Gibraltar, amid a long-running territorial dispute with Spain that escalated after Britain's exit from the European Union (EU).
The HMS Ambush docked in Gibraltar on Saturday, only a day after Spanish Foreign Minister Jose Manuel Garcia-Margallo repeated Madrid's claim of sovereignty over the territory.
By: MTJ
Tags:
Five people, including three children, have been killed in the US State of Colorado after their van collided with an Amtrak train, police say.
---
On This Day

Take a Peek Into the History Books
Benjamin Miller
---
By Derrick Broze
Two controversial rulings from the U.S. Supreme Court and a federal judge in Virginia have civil liberties activists concerned about future abuse of power by law enforcement. On June 20, the Supreme Court ruled that evidence of a crime can be used against a defendant even if the evidence was gathered illegally. In a 5 to 3 decision, the court's liberal judge warned that the ruling might encourage future rights violations...
By: orraz
Tags:
Gary J. Byrne has devoted his life to serving his country, and risked it to do the same — as a member of the US Air Force, a uniformed White House Secret Service officer, and a federal air marshal.
And he believes it is his patriotic duty to do anything he can to prevent Hillary Clinton from becoming president of the United States.
By: orraz
Tags:
An Alberta judge sentenced a husband and wife for failing to provide proper medical treatment for their toddler after he fell ill with bacterial meningitis and died, calling the couple "willfully blind" to the boy's grave condition.
US Secretary of Defense Ashton Carter and his British counterpart Michael Fallon have discussed the UK's recent vote to leave the European Union (EU), downplaying the potential national security impacts of the decision on bilateral ties.
These days, the charismatic director of the Army's Capabilities Integration Center is knee-deep in a project called The Russia New Generation Warfare study, an analysis of how Russia is re-inventing land warfare in the mud of Eastern Ukraine. Speaking recently at the Center for Strategic and International Studies in Washington, D.C., McMaster said that the two-year-old conflict had revealed that the Russians have superior artillery firepower, better combat vehicles, and have learned sophisticated use of UAVs for tactical effect. Should U.S. forces find themselves in a land war with Russia, he said, they would be in for a rude, cold awakening.
"We spend a long time talking about winning long-range missile duels," said McMaster. But long-range missiles only get you through the front door. The question then becomes what will you do when you get there.
NSA whistleblower Edward Snowden's life in exile may not have to be a permanent solution. His lawyers are planning to raise the pressure on the US government to issue a presidential pardon. Snowden is currently hiding out in Russia.
THE DEMOCRATIC NATIONAL COMMITTEE'S Platform Drafting Committee quashed efforts by the Bernie Sanders campaign last week to insert language in the platform opposing a U.S.-led no-fly zone in Syria and calling for an end Israel's occupation of the Palestinian territories.
The deliberations, which took place in St. Louis last week as part of a multi-step process to write the party's nonbinding platform, represent a tilt to a more hawkish direction for Democrats under presumptive nominee Hillary Clinton. The final platform will not be written until the convention in Philadelphia next month – a process that could possibly open it to votes from a much wider pool of delegates on the floor.
Tags:
There is nothing one can add to these three Dallas Fed Manufacturing Activity respondents, who in just a few brief sentences successfully explain pretty much everything that is wrong with the US economy right now.
Tags:
Stephen Walt, a world famous professor of international relations, has presented an interesting 'case against peace' that might explain some of the most recent trends in international affairs.
Walt presents an argument that essential says that a state of war allows for domestic social cohesion to occur, because:
"When the wolf is at the door, domestic quarrels are put aside in order to deal with the more immediate danger."
George Simmel, a sociologist, is also quoted by Walt and proceeds to explain how, in his opinion, 'peace time' can lead to domestic unrest:
"A group's complete victory over its enemies is thus not always fortunate in a sociological sense. Victory lowers the energy which guarantees the unity of the group; and the dissolving forces, which are always at work, gain hold."
It's getting harder to know who is funding political advertising at the state level as more money becomes anonymous or is filtered from one political action committee to another, a new study finds.
By: suman
Tags:
For months, we've cataloged continued user resistance to Microsoft's Windows 10 upgrade policies, the company's increasing attempts to shove users to adopt the OS, and its occasional backtrack when its own policies went too far. It seems that at least one customer took the fight to court and won a small judgment against the company for how it deployed its latest operating system.
Democratic operatives responsible for creating their party's platform this year have unanimously adopted a provision calling for the Department of Justice to investigate companies who disagree with Democrats on global warming science.
If the Palestinians had been able to restrict immigration during the first half of the twentieth century, this website would not be necessary.
One can't help wonder how much of this will actually go to the Martyr's families with the criminal Turkish Government acting as the broker.
Tags:
New York City Buddhist leaders are sounding the alarm to tourists to beware of the growing number of 'fake monks' on the city's streets.
Men in orange robes claiming to be Buddhist monks are approaching visitors to some of the city's most popular attractions, handing them shiny medallions and offering greetings of peace.
They then hit them up for donations to help them build a temple in Thailand, and are persistent if their demands are refused.
'The problem seems to be increasing,' said the Rev. TK Nakagaki, president of the Buddhist Council of New York, a group that represents nearly two dozen Buddhist temples. 'They are very aggressive and hostile if you don't give them money.'
'They're not authentic. They're not real. They're playing on people's heart strings,' said Michelle Dunson of the Buddhist Council of New York told CBS New York. 'It's basically a scam like any other.'
By: MTJ
Tags:
India has access to almost 99 percent of the United States' military know-how as it is a "major defense partner" of Washington's, says a White House official.
No other country outside the US formal treaty allies has such an access, the unnamed official told Press Trust of India news agency as cited by English-language Indian daily newspaper the Hindu on Sunday.
Have you had an espresso yet today? Have you had a drink? Make that a double! Brace yourself for the news over the weekend from the Democratic Platform Committee. The platform this year will be even worse than previous platforms on Palestine. That's how things look, despite the insurgent anti-Benjamin-Netanyahu campaign of Bernie Sanders: there is no occupation, and no settlements either. Jerusalem forever, and death to BDS. The party belongs to Hillary Clinton. This is the Jerusalem Post's report:
By: malterwitty
Tags:
Scientists are dispatching the robot to explore a feature on a sandy hillside they believe could be their best chance yet of finding water on the red planet.
Researchers announced last year that strange dark streaks that appear on Martian mountain sides seem to be created by liquid water.
They are now hoping to get a closer look at this phenomenon – known as recurring slope lineae – by sending Curiosity to one of these areas.
During Solar Max, huge sunspots and intense solar flares are a daily occurrence. Auroras appear in Florida. Radiation storms knock out satellites.
The last such episode took place in the years around 2000-2001.
During Solar Minimum, the opposite occurs. Solar flares are almost non-existent while whole weeks go by without a single, tiny sunspot to break the monotony of the blank sun. This is what we are experiencing now.
The longest minimum on record, the Maunder Minimum of 1645-1715, lasted an incredible 70 years.
During this period, sunspots were rarely observed and the solar cycle seemed to have broken down completely.
The period of quiet coincided with the Little Ice Age, a series of extraordinarily bitter winters in Earth's northern hemisphere.
By: MTJ
Tags:
The number of Asians in the US is rising at a greater rate than all other racial groups, based on the latest US Census data. International migration accounted for most of the Asian population growth. Whites showed the slowest gains.
British and European politicians are plotting to block the UK's exit from the EU.
On a chaotic day in which the Labour Party went into meltdown, a campaign was started to force a second referendum.
"We are going to do this over and over and over and over until we get the result WE want!!!!!!!!!" -- Number 9 3/4
UK Labour Party leader Jeremy Corbyn says he will not resign despite turmoil in the party following a revolt in his top team after British citizens voted in a historic referendum to leave the European Union (EU).
A petition to nullify the UK's EU referendum and hold another appear to be riddled with fraudulent data. Raw data examined reveals that many of the participants come from outside the UK, or use IP addresses outside the UK. Only UK or British citizens and residents can create or sign a petition, according to the rules. You can see the geographical breakdown here.
Some 39,411 signatories came from Vatican City, even though the city state has a permanent population of only 450. Over 23,000 voted from North Korea.
The House of Commons petitions committee is investigating the petition for fraud, and has already removed 77,000 "signatures" - but says the site was "not hacked". The petition, ironically created weeks ago by a Leave campaigner, calls for the vote to be rerun if turnout was under 75 per cent, or the winning plurality was under 60 per cent.
The retired frigate USS Thach will be sunk during Rim of the Pacific war games in July from fire including the first Harpoon missile shot from a littoral combat ship, a type of U.S. warship being deployed regularly to Singapore and the volatile South China Sea.
The Navy originally wanted 52 of the now controversial littoral combat ships, which were touted for their speed and shallow draft for operations in near-shore environments against pirates, mines and diesel submarines.
With the rise of China, however, concerns were raised about the ships' armor and lethality, and the Pentagon reduced the total and is seeking a more robust frigate as a replacement.
While in Hawaii, the littoral combat ship USS Coronado will test the greater lethality of a Harpoon missile, which has the capability of destroying enemy ships 100 miles away, the Navy said. The Navy is seeking to arm all of its LCSs with over-the-horizon missiles.
As far as many of the leaders of the Remain campaign are concerned, democracy is only to be respected if it produces what they want. Otherwise the result can, and should, be ignored.
This is what happened when the people of Ireland, Denmark and France made what the Establishment considered was the 'wrong' choice in previous referendums. Egged on by Brussels, pro-EU politicians in their own countries told them to go back and think again, which they obediently did.
Of course, I sympathise with those young people who feel something close to bereavement after the vote. I hope they will discover that no terrible rupture has taken place, that we can have a bright future, and that Great Britain has not, in fact, been towed away from the European continent.
But it would be an affront to democracy to overturn the result of a referendum which took place after a prolonged and generally well-informed debate.
By: MTJ
Tags:
One of the Constitutional requirements to be able to serve as Turkey's President is to have a college diploma, and Turkey's association of professors have declared fake the diploma of Turkey's President, Tayyip Erdogan, which presents him as having graduated from "Marmara University."
Member nations of the North Atlantic Treaty Organization (NATO), including forces from the US, have launched a large-scale military exercise in westerns Ukraine. The war games, dubbed Rapid Trident, kicked off at 9:00 am local time on Monday at the International Peacekeeping and Security Center (IPSC) in Yavoriv in western Ukraine, Ukraine's Defense Ministry said. At least 2,000 troops from more than 14 NATO member states and their partners in eastern Europe attend the exercises, according to the ministry.
Tags:
THE GOVERNMENT CONTESTED a former Stanford University student's assertion that she was wrongly placed on a no-fly list for seven years in court despite knowing an FBI official put her on the list by mistake because he checked the "wrong boxes" on a form, a federal judge wrote today.
The agent, Kevin Kelley, based in San Jose, misunderstood the directions on the form and "erroneously nominated" Rahinah Ibrahim to the list in 2004, the judge wrote.
"He checked the wrong boxes, filling out the form exactly the opposite way from the instructions on the form," U.S. District Judge William Alsup wrote (.pdf) today.
The decision makes Ibrahim, 48, the first person to successfully challenge placement on a government watch list.
Please click here to read the 35-page in-depth summary of the top 50 facts about Hillary Clinton's record that were detailed by Mr. Trump in the 'Stakes of the Election' address delivered June 22nd, 2016 at Trump SoHo in Manhattan, New York.
Tags:
The University of North Carolina at Chapel Hill issued a guide this week which instructs students that Christmas vacations and telling a woman "I love your shoes!" are "microagressions."
And for this nonsense, the kid is supposed to go $50,000 into student loan debt?!?
An anti-gun politician has finally been put on the spot over this matter. Democratic Representative Charlie Rangel spoke to the Daily Caller on Tuesday, in regards to a recent scandal involving four NYPD officials who were arrested for accepting bribes in exchange for police escorts and gun licenses, among other perks.
When asked by The Daily Caller his thoughts on the difficulty of getting a concealed carry permit in New York City and how rare it is for such permits to be issued by the NYPD, Rangel replied, "I'm glad to hear you say that very few people get it."
"We don't need that many guns," he continued. "I didn't know that briberies were involved in getting a gun, and that is wrong, but overall, if it is difficult to get a concealed weapon permit, I'm glad to hear that."
Rangel went on to say that his own law-abiding constituents in Harlem shouldn't have to carry guns for their own protection. However, the same rules don't apply to the political elite.
By: malterwitty
Tags:
It is somewhat ironic that the man who made a $1.5 billion profit on Black Wednesday in 1992 when he bet against the pound sterling ahead of the UK exit from the ERM would be the same one to suffer major losses on the same currency 24 years later.
The White House and the House Select Committee on Benghazi are at a standoff over whether President Barack Obama should answer a series of questions about the 2012 terrorist attack in Libya that left four Americans dead.
Neil Eggleston, counsel to the president, blasted the committee for sending the president a list of questions about the attack — an inquiry the administration deemed inappropriate and a partisan attempt to frame the White House as uncooperative.
In two stunning geopolitical developments over the past 24 hours, Turkey - which is finding itself increasingly snubbed by not only Europe but also the US - has pivoted dramatically and shortly after restoring full deplomatic ties with another country that has recently seen the cold shoulder from the Obama administration, namely Israel, moments ago apologized to Russia for last year's downing of a Russian jet which allegedly crossed above its territory as part of the Russian campaign against ISIS.
By: malterwitty
Tags:
While Scotland's First Minister Nicola Sturgeon has suggested that Parliament could try to block the UK's exit from the EU, it appears her populist rhetoric is misplaced as a Survation poll showed 44.7% of people think Scotland should not conduct a second independence referendum, compared to 41.9% in favor of a new vote.
A federal judge in Wyoming has struck down the Obama administration's regulations on hydraulic fracturing, ruling that the U.S. Bureau of Land Management doesn't have the authority to establish rules over fracking on federal and Indian lands.
In the ruling on Tuesday, U.S. District Judge Scott Skavdahl said Congress had not granted the BLM that power, and had instead chosen to specifically exclude fracking from federal oversight.
Former Bush administration Treasury Secretary Henry "Hank" Paulson has come out in favor of Hillary Clinton for president. Not that it's earth shattering news that the former Goldman Sachs CEO would not be supporting Donald Trump because like all those who reaped the rewards of globalism as the ordinary working class got the shaft, he knows who will protect his own interests. Paulson if you recall was the man who got on his knees to beg Nancy Pelosi for the bailout back in 2008 after his Wall Street buddies and their reckless gambling blew a hole in the economy.
Today the U.S. Senate voted 85-13 to approve a version of the proposed National Defense Authorization Act for Fiscal Year 2017 (S. 2943) including a provision which, if also approved by the House of Representatives and signed into law by the President, would extend draft registration to women.
Over six tonnes of humanitarian aid, including flour, food sets and confectioneries have been delivered to low-income families in the Syrian provinces of Hama and Aleppo, the Russian Defense Ministry said.
Amid the ongoing sanctions war with the West, Russia's President Vladimir Putin raised the stakes of his Asian policy by visiting the Shanghai Cooperation Organization summit in Tashkent, followed up by planned talks with Chinese leader Xi Jinping in Beijing.
Federal government continues to find new inroads into violating 4th Amendment protections that are supposed to be guaranteed to all citizens.
Last week, the Supreme Court ruled 5-3 that "evidence of an alleged crime can be used against a defendant even if police did something inappropriate or even illegal to obtain it."
On June 3rd we had another set of figures which although fake, still shocked the financial world.
Non-farm payroll increased by only 38,000, massively lower than any forecast. But add to that 244,000 fictitious jobs created and 484,000 workers which were forced to go from full time to part time work, then we get to a reduction in full time jobs of 690,000! Also, the workforce has grown by 21 million since 2007 but the actual number of employed has grown by only 5 million and out of those only 2 million are full time workers. And the quality of the jobs is also declining dramatically.
Most of the violence occurring between extremist groups in the US is "planned" by FBI informants to "manipulate public opinion" on the upcoming US elections, geopolitical analyst Patrick Henningsen told RT.
"The FBI has infiltrated all major and mid-major activist and movements in the United States over the last 60 years. Every single one whether a right-wing or a left-wing," Henningsen said, adding that many of the groups have had "FBI informants in the top positions.
That smelly kid who is always able to get explosives and wants you to blow something up? THAT is your FBI informant. Deal with him or her accordingly.
France's Prime Minister Manuel Valls has dismissed the possibility of an agreement on the US-EU transatlantic trade deal, since it goes against the interests of the European Union.
"No free trade agreement should be concluded if it does not respect EU interests. Europe should be firm. France will be vigilant about this," Valls said addressing members of the governing Socialist Party on Sunday, AFP reported.
"I can tell you frankly, there cannot be a transatlantic treaty agreement. This agreement is not on track," Valls added.
Tags:
CIA weapons supplied to the so-called "moderate" Syrian rebels via Jordan have been "systematically stolen" to be sold on the black market, a new report based on testimonies of American and Jordanian officials to the NYT and Al Jazeera has revealed.
The large shipments of CIA and Saudi Arabian arms included Kalashnikov assault rifles, mortars and rocket-propelled grenades, which intelligence agencies bought in bulk in the Balkans and elsewhere around Eastern Europe.
"Stolen. Yeah, yeah ... Sure, sure ... stolen. We didn't mean for those weapons to be used by ISIS and Al Qaeda, Yeah, yeah ... Sure, sure!" -- Official White Horse Souse
The US Supreme Court struck down abortion restrictions in Texas and ruled that domestic violence misdemeanor convictions are grounds to lose gun ownership rights.
The Sate Duma has also given the Russian Government the right to prevent the import of products containing GMOs in to Russia, if it is revealed that a specific GMO has a negative impact on human health and/or the environment
Russia's Agriculture Minister, Alexander Tkachev, stated Friday; "The Ministry of Agriculture is strongly against GMOs, Russian products will remain clean."
By: MTJ
Tags:
Got Milk? We sure hope not. Despite being a somewhat tasty addition to coffee, tea, and delectable treats, the ingredient – when pasteurized – is highly toxic to the human body.
In fact, physicians such as Dr. Willet, who has conducted many studies and reviewed the research on the topic, believe milk to be more of a detriment to the human body than an aid.
In a previous report, I indicated "Why Hillary Clinton's Paid Speeches Are Relevant", but not what they contained. The present report indicates what they contained.
One speech in particular will be cited and quoted from as an example here, to show the type of thing that all of her corporate speeches contained, which she doesn't want the general public to know about.
A Pennsylvania congressman who has received the backing of
Philadelphia's African American clergy throughout his 11 terms in office has been convicted of 22 corruption counts and has subsequently resigned from his seat in Congress.
U.S. Rep. Chaka Fattah (D-Philadelphia) submitted his resignation on Thursday after a jury found him guilty of all counts surrounding accusations that he had misused federal grants and nonprofit funding to repay an illegal loan from his 2007 mayoral run.
French President Francois Hollande and German Chancellor Angela Merkel on Sunday confirmed they were in "full agreement on how to handle the situation" created by Britain's seismic vote to quit the EU, French presidency sources said after a phone call between the two leaders.
A 'dishonest, greedy' and possibly bigamous school accountant has been jailed for nine years for stealing £4.1million of taxpayers' money – and lavishing it on four women.
In Britain's biggest ever education fraud, school accounts manager Sam Kayode, 59 – a part-time pastor – spent the cash on his real wife, a second 'wife' and two alleged mistresses.
He bought luxury cars including a Mercedes, an Audi TT sports car and an Infiniti, and is also feared to have sent much of the money to his homeland of Nigeria.
Remember TARP, the Troubled Asset Relief Program that the US Congress approved to bail out banks and other companies during the Financial Crisis? $700 billion were authorized, later reduced to $475 billion. The Treasury eventually dispersed $432 billion. I bring this up because the ECB bailed out the European banks with more than TARP, in just one day: on Brexit Black Friday.
The ECB saw what was happening to the shares of the largest banks on that propitious day. It saw a blooming financial crisis:
Tags:
An Orangeburg County deputy was fired after a woman alleged he forced her to perform a sex act while he was responding to a domestic dispute, officials say.
Tags:
But when it comes to his long view on interest rates, bond yields and the economy, Major, who's proven to be something of a savant as HSBC Holdings Plc's head of fixed-income research, says Brexit is ultimately little more than a sideshow. Long after the din from the U.K. vote subsides (and regardless of what happens in the U.S. presidential election), Major says issues that, at times, have been decades in the making will conspire to depress global growth and keep rates at rock-bottom levels for years to come.
Germany is disassembling itself, says Willy Wimmer, former State Secretary of the CDU (German Christian Democratic Party) and its "conscience". For 33 years Wimmer was a member of the Bundestag (German Federal Parliament). Now he is one of the harshest critics of Angela Merkel in Germany. These are excerpts from his recent interview with Markus Gärtner, where Wimmer talked about the recent statement of German Foreign Minister Frank-Walter Steinmeier, who slammed NATO for warmongering against Russia.
The tactics of employing non-governmental organizations (NGOs) for the preparation of so-called "color revolutions" in North Africa, the Middle East and a number of former Soviet states has been the modus operandi of the US and its satellites, which have been thoroughly discussed in various NEO articles.
It's curious that these NGOs who are heavily sponsored by Washington choose to act precisely in those moments when a specific state begins resisting pressure applied on it by the so-called Western World. This resistance often is manifested as a reluctance to support certain projects that were put forward by Washington.
If we are to talk about post-Soviet regions, all Western NGOs, and American ones in particular, have been particularly active in Central Asian and Caucasus states over recent years in a bid to launch "color revolutions" across the majority of them.
UK Prime Minister David Cameron, having stated that "Putin will be happy" with the results of the referendum on leaving the EU, has a low level of political culture. This was stated by President Vladimir Putin on June 24th while concluding his visit to Tashkent where he hosted the SCO summit.
"I believe that this is none other than an inappropriate attempt to influence public opinion in his own country. Especially after the vote, in my opinion, nobody has the right to say something about the role of Russia. This is none other than a manifestation of a low level of political culture."
Two British banks were briefly suspended from trading in London after heavy losses triggered emergency measures that froze their shares.
Barclays and Royal Bank of Scotland both tripped so-called circuit breakers after crashing more than 8% on Monday. When trading resumed, Barclays (BCS) extended its losses to more than 10% and RBS (RBS) shed 13%.
Both banks confirmed their shares were suspended, but did not comment further.
"Please, please, please, do not listen to the distorted views of the mainstream media. Yes, immigration is a major problem. But not THE REASON why the we voted to leave the EU. We as a people have demanded our country back from the unelected elites which have become our masters. An unelected EU government with no opposition, with the power to make our laws and determine how we live our lives. Immigration is a secondary topic, the economy is secondary, if we are worse off we will live with our decision. If we suffer, so be it. Our freedom and the freedom of our children is much more important. "
• Poland TVP claimed that countries which agree to the German-French superstate actually lose the right to own foreign policy, its army, special services, the criminal code, the special tax system, their own money and its central bank
POLAND state television TVP has announced that Germany and France are preparing the project "European superstate which is to replace the European Union".
She relied on a document which German Foreign Minister - Frank-Walter Steinmeier - be it in Prague presents the foreign ministers of the Czech, Polish, Slovak and Hungarian.
The website TVP has published a document of 9 pages for which it is claimed that it is prepared Steinmeier and Minister of Foreign Affairs of France Jean-Marc Er.
TV Poland argues that countries that harbor on the German-French superstate actually lose the right to own army, special services, the criminal code, the special tax system, their own money and its central bank.
Despite the constant propaganda against the exit, polls indicated that more favored leaving the EU than remaining until a female Member of Parliament, Jo Cox, was killed by a man that a witness said shouted "Brexit." Cox was an opponent of leaving the EU. Cox's Murder was in fact used to drive the aforementioned propaganda.
The British government, headed by David Cameron, and its prostituted media apparatus used Cox's murder to drive home the propaganda that violent racists were behind Brexit. However, other witnesses gave a different report.
The leftist Guardian, which led with the propaganda line, did report later in its account that, "Other witnesses said the attack was launched after the MP became involved in an altercation involving two men near where she held her weekly surgery." Of course, we will never know, because Cox's murder was too valuable of a weapon against Brexit.
German Chancellor Angela Merkel announced today that it is necessary to prevent other members of the European Union to move through Britain, whose citizens voted in a referendum to break the block, according to German media.
"For their own good, we must invade!"
By: cyberknight
Tags:
In the tumultuous aftermath of the UK's vote to leave the EU, the European left is responding with a mix of reason, measured reassurances, and righteous defiance.
The decision by British voters to exit the European Union will devastating and lasting effects on the European Union.
By: cyberknight
Tags:
The sun went spotless for the first time since 2011 on June 4 and then again a few weeks later as the electromagnetic sphere approaches what is known as a solar minimum.
President Obama made it "very clear" that deporting illegal immigrants is not a priority of his administration, despite the Supreme Court upholding an injunction on Obama's 2014 Deferred Action for Parents of Americans and Lawful Permanent Residents policy.
Remember TARP, the Troubled Asset Relief Program that the US Congress approved to bail out banks and other companies during the Financial Crisis? $700 billion were authorized, later reduced to $475 billion. The Treasury eventually dispersed $432 billion. I bring this up because the ECB bailed out the European banks with more than TARP, in just one day: on Brexit Black Friday.
By: Blacklistednews
Tags:
The media said that the mosquito borne Zika virus is likely causing microcephaly as well as dozens of other illnesses. They also claimed that insecticides were not related to the development disorder. They seem to have been wrong on both cases. Since December 2015 U.S. media ran a panic campaign round the Zika virus. That virus was said to cause many bad things including microcephaly, a development distortion of the head of unborn babies, if the mother was infected with Zika during pregnancy.
June 26, 2016
In the wake of yet another terrorist attack, a former CIA counter-terrorism agent has shared her insight into what causes such tragic, intentional carnage. Amaryllis Fox spoke for the first time publicly with Al Jazeera Plus (AJ+) about terrorism, misguided narratives on why it happens, and the underlying motivators driving it — ultimately urging Americans and those in power to adopt a different approach in combating the ongoing violence.
France have announced plans to completely ban the use of pesticides due to unusually high bee deaths worldwide, which French authorities claims pesticides are responsible for.
This fault line is very well defined. The manufactured row about "anti-Semitism" in the Labour Party shows exactly the same split. In my researches, 100% of those who have promoted accusations of anti-Semitism were supporters of the Iraq War and/or had demonstrable links to professional pro-Israel lobby groups. 100% of those accused of anti-Semitism were active opponents of the Iraq War. Never underestimate the Blairite fury at being shown not just to be liars but to be wrong. Iraq is their Achilles heel and they are extremely touchy about it.
By: malterwitty
Tags:
"This issue doesn't arise and I feel strongly about this because people are getting through their letterbox leaflets from Leave saying basically Turkey's going to join the EU – not true; there's going to be a European army with Britain in it – not true; and we give £350million a week to Brussels – not true."
Spain's two main progressive parties, the 137-year-old Socialists and the anti-establishment group Podemos, appear to have won a majority of seats in parliament in Sunday's election, according to exit poll data.
By: malterwitty
Tags:
But now, as Martin Armstrong notes, Brussels simply went too far. They cross the line moving from an economic union to a political subordination of Europe. Now eight more countries want to hold referendums to exit the EU – France, Holland, Italy, Austria, Finland, Hungary, Portugal, and Slovakia all could leave.
The best part of the Brexit victory is the ensuing head-explosions of the elites, the entitled, the Europhiles on the gravy train and the young'uns.
Here is a piece from The Times, no less, which actually played a fairly straight bat during the campaign.
The message is that old people are going to die and they won't have to live with the consequences of Brexit, so they probably should be disenfranchised. It's right, you know.
You really have to laugh, particularly as it is written by someone called Giles.
DAVID Cameron was last night under intense pressure to accelerate his departure from Downing Street as concerns grew that a stitch up is being plotted to try to scupper Britain's exit from the EU.
As the Prime Minister prepared to formally announce the next steps in the Brexit process today, senior MPs including Cabinet ministers insisted that a successor dedicated to severing Britain's ties with Brussels is appointed as soon as possible.
Former Work and Pensions Secretary Iain Duncan Smith, a leading "leave" campaigner during the referendum debate, led calls for the next prime minister to be a convinced Brexiteer.
"Whoever takes up that job, it would be very, very difficult for the public who have voted for leaving the European Union to find that they then had a prime minister who actually was opposed to leaving the European Union," he said.
HRC Voted to Place Restraints on Bankruptcy Courts.
HRC Voted to Toughen Bankruptcy Laws on Disabled Workers.
HRC Voted to Toughen Bankruptcy Laws on Single Parents.
HRC Voted Against Ensuring that Debtors had Enough Money to Provide for their Children.
HRC Voted to Toughen Bankruptcy Laws on Teenagers.
HRC Voted Against Exempting Low Income Workers from Means Test in Bankruptcy Bill.
HRC Voted for Cloture on Bankruptcy Bill, that Made it More Difficult for Debtors to Seek Relief.
HRC Voted Against Punishing Corporate Fraud in Bankruptcy Court.
HRC Voted Against Allowing Employees to Recoup Back Pay and Healthcare Costs if Their Employer Declared Bankruptcy.
HRC Voted Against Protecting Debtors from Lenders Who Violate the Truth in Lending Act.
HRC Voted Against Protecting Victims of Identity Theft From Provisions of Bankruptcy Bill.
HRC Voted Against Setting Credit Card Interest Rating Ceiling.